See & Do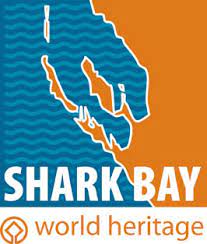 Denham/Shark Bay and the Shark Bay World Heritage Region is located 832kms (8hrs drive) from Perth in the mid north-west Gascoyne area of WA.
This seaside town and its surrounds was added to the World Heritage list in 1991.

Shark Bay is currently one of 19 Australian World Heritage sites and one of only four in Australia (and the only one in Western Australia) which meets all four natural criteria for World Heritage listing.

Situated in Denham on the shores of Shark Bay, Shark Bay Seafront Apartments is the perfect place to commence your Shark Bay experience. Denham, an old pearling port is your gateway to all the Shark Bay World Heritage area has to offer.

Shark Bay is a world class venue for boating, fishing ,diving, wind surfing, kite boarding and swimming.

Natural wonders abound. Visit the World Famous Monkey Mia dolphins, Shell Beach, Eagle Bluff, Steep Point, Dirk Hartog Island and Francois Peron National Park to name a few.

All this is within easy reach from your comfortable seafront apartment.

Four Wheel drive tours to all the above leave from your front door or you can choose to cruise Shark Bays pristine waters on one of the local cruise boats. Of course you can self-drive by hiring one of our award winning four wheel drive vehicles. The choice is yours.
The Shark Bay region is a blaze of colour during the spring months when hundreds of species of wildflowers bloom. Many of these wildflowers are unique to the Shark Bay World Heritage area.

Come and visit us – you will be so glad you did.